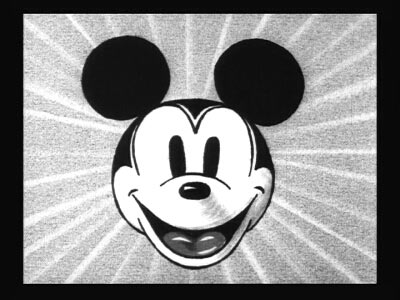 The world's most famous cartoon character just turned 80 this month.  I am very sure everyone in the planet knows Mickey Mouse, he's not one mouse to miss.  Boy I remember my first encounter with him was when we went to Disneyworld back in the 80's, I was 10 back then.  But in all those younger years of my life I've had a lot of toys and posters of Mickey and his gang.  From lunchboxes, posters, notebooks, pencils, hats… you name it.  I've had it.
That's why it's really wonderful to note that a cartoon as old as Mickey still is strong and secure.  If there was a Nobel prize for entertainment… he should have one.  
Mickey Mouse first appeared on cinema screens in Steamboat Willie, released in 1928.  Since then Mickey Mouse was the most important possession of Walt Disney.  His entire empire was built on this little tiny mouse.
Here's a little trivia: Walt Disney wanted to call the mouse Mortimer, but his wife Lillian convinced him that it was the worst possible name for a cartoon star and he agreed to change it to Mickey, apparently because he had Irish blood.