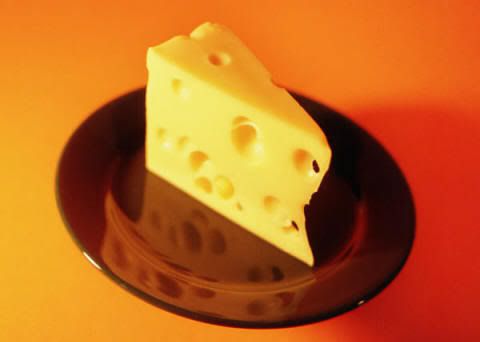 Who Moved My Cheese had become a modern-day parable, of sorts, to the stressed and harassed individual, who, paradoxically, seems resistant to change.
It is a collection of K-I-S-S principles wrapped in a kid-story package that is sure to be embraced by a lot of people, because it is very non-offensive. The "wrapper" story is a story of two mice and two "littlepeople," whose attitudes to change were told around how they reacted when their "cheese" suddenly disappeared.
The cheese is a metaphor for a person's source of comfort, security, and provision. It could be a source of significance, even identity. It is a "variable," or a factor in one's life that one would love to hang onto. It could be wealth, material possessions, opportunities, a job, or even relationships.
I had learned a lot from reading the book. Because of the book, I had realized that I had become a creature of comfort, and that I held onto my "cheese." I had removed the right to the provision of my security and comfort from God, my Jehovah Jireh: Provider. Instead, I had allowed the world to dictate to me that I had to fight tooth-and-nail to keep the sources of my security.
But the Who Moved My Cheese's characters made me realize that I should not stagnate and hold onto my cheese too tightly. I should, instead, ride the winds of change and embrace the beauty of journeying to "newer, better cheese."
The moral of the Who Moved My Cheese parable is that: Change happens. It's up to you what you make of that change.
Would you choose to cling to your old, moldy cheese, or embrace the winds of change and fly with it?
The answer is as near to you as your hands… Or your feet.
Submit that resumé now, start walking for your health now, or else, get out of that toxic relationship now! In the long run, the loss of your old, moldy cheese may well be the gain of new, more delectable cheese.
Photo Credits: